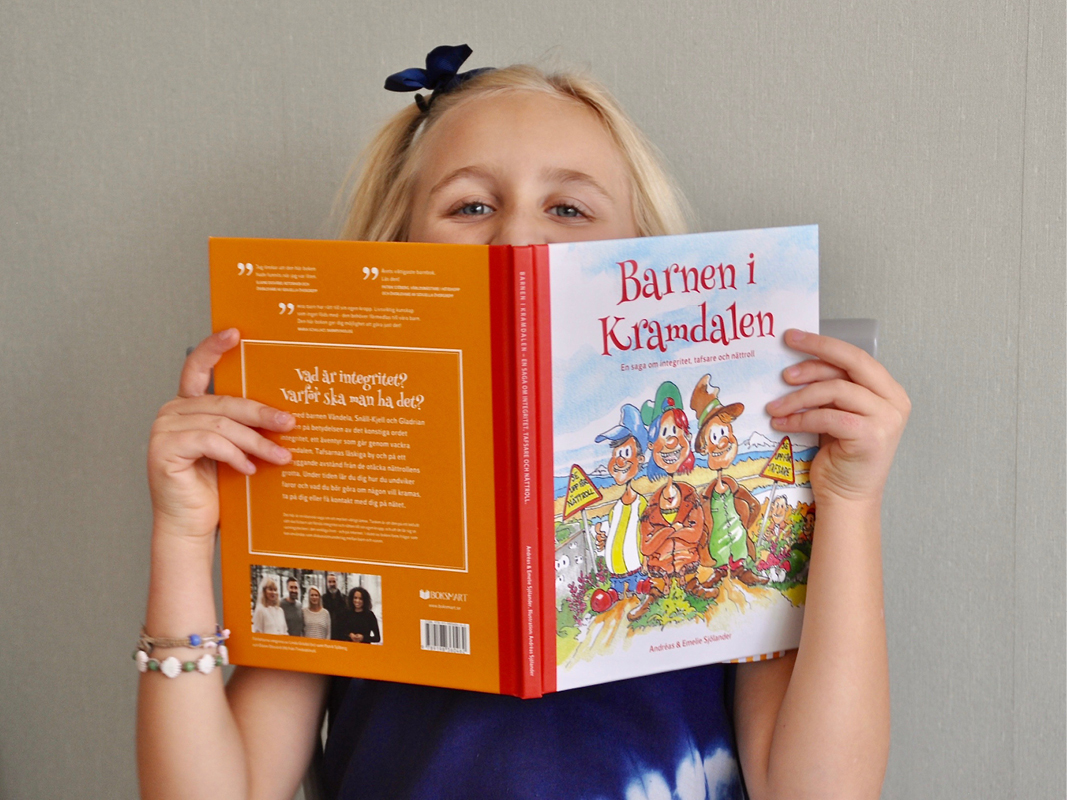 BARNSMART.SE
BARNEN I KRAMDALEN (lit. Children in the valley of hugs) is one on the most widely sold children's books in Sweden. The first part teaches children in a respectful way to set boundaries in order to prevent sexual assault. There has been enormous interest in the book, both from parents and from schools.
Emelie & Andreas Sjölander is presently looking for a publishers in the USA and Canada that is interested in the intellectual property rights of their successful series "Barnen i Kramdalen", which is revolutionizing shared values in the subject field.
Boksmart has been publishing children's books with a message of wisdom since 2016. The books are in an easy-going tale format with classic and playful illustrations – everything for a child (and adult) to easily be able to learn important things.
The first part of "Barnen i Kramdalen" teaches children in a playful way that they have autonomy over their own body and befittingly came out at the same time as #metoo encompassed the world. The book was in first position on Adlibris'* best-seller list even before its launch, and has since topped many other best-seller lists. The books on "The Children of Kramdalen" are written with the help of preschool and child psychologists, and are suitable for children around 4-9 years of age (give or take a little). The books are popular both in homes and at schools and preschools.  Professional and quality school material is also available with the book series. The book series has high status among teachers and counsellors.
The book series includes:
The Children of Kramdalen – a story about integrity (2017)
The Children of Kramdalen 2 – a story about children's differences (2018)
The Children of Kramdalen 3 – 2019 – a story about self-esteem
The Children of Kramdalen 4 – 2020 – a story about exclusion and bullying
The Children of Kramdalen 5 – 2021 –  a story about good and bad secrets
*Adlibris is Sweden's largest online bookstore
Emelie Sjölander CEO, founder of boksmart publishing and authors of the serie
+46 70 877 76 88
Andreas Sjölander, founder of boksmart publishing and authors of the serie
+46 72 322 80 15
Powered by: Kalmar Science Park